The Coach House
on The Kinross Estate

Website
Lawrence Creative were commissioned to design and build a new website for The Coach House, on the magnificent Kinross House estate. The Coach House offers bespoke private and corporate events with luxury accommodation and a luxury state of the art spa in the breathtaking surroundings of this beautiful country estate.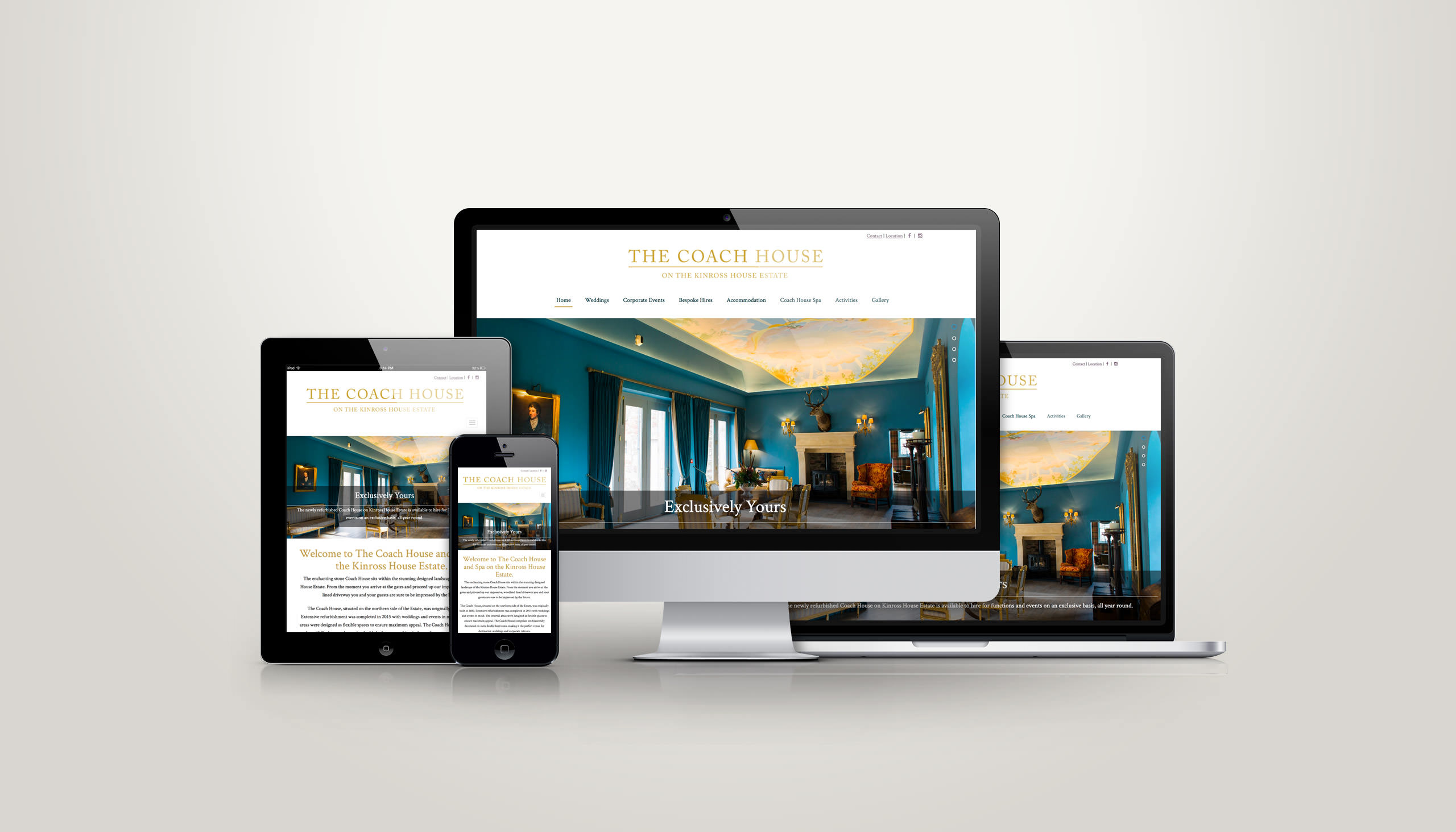 The house itself features stunning interiors and it is images of these which form the focus of the website. We developed a responsive framework to allow these images to be seen at their best whatever device the website is being viewed on. Overall the site has been designed to be clean and uncluttered while generous use of white space allows the images to be framed well and stand out on the page.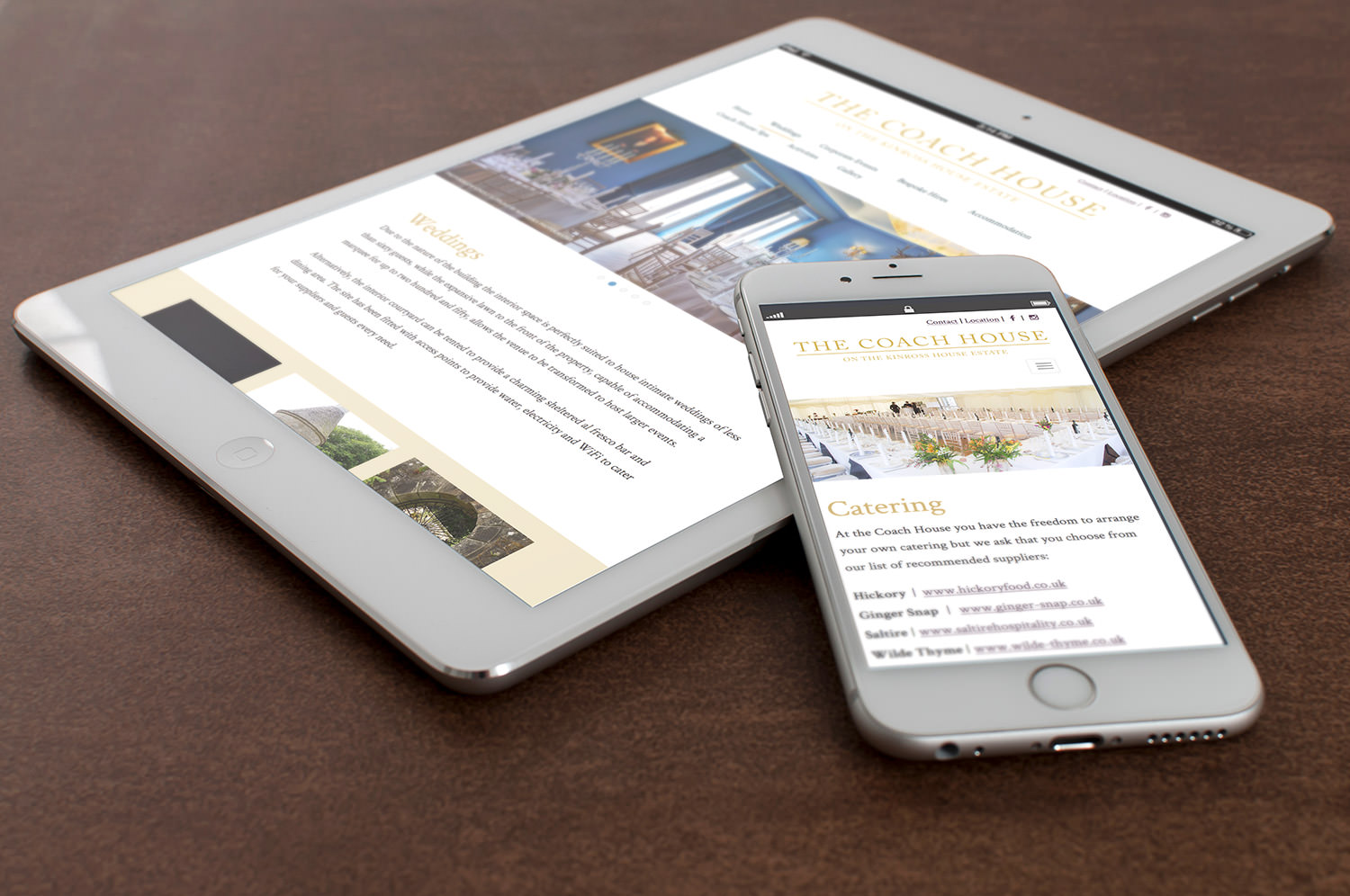 Get in touch
Feel free to contact us about any project you have in mind or simply arrange a time to come in for a coffee and a chat about how we can help you.