Harris & Lewis Smoked Salmon
New Brand/Product Launch
The brief for Harris & Lewis smoked salmon was really unique and one we loved working on.

Output : branding / print / advertising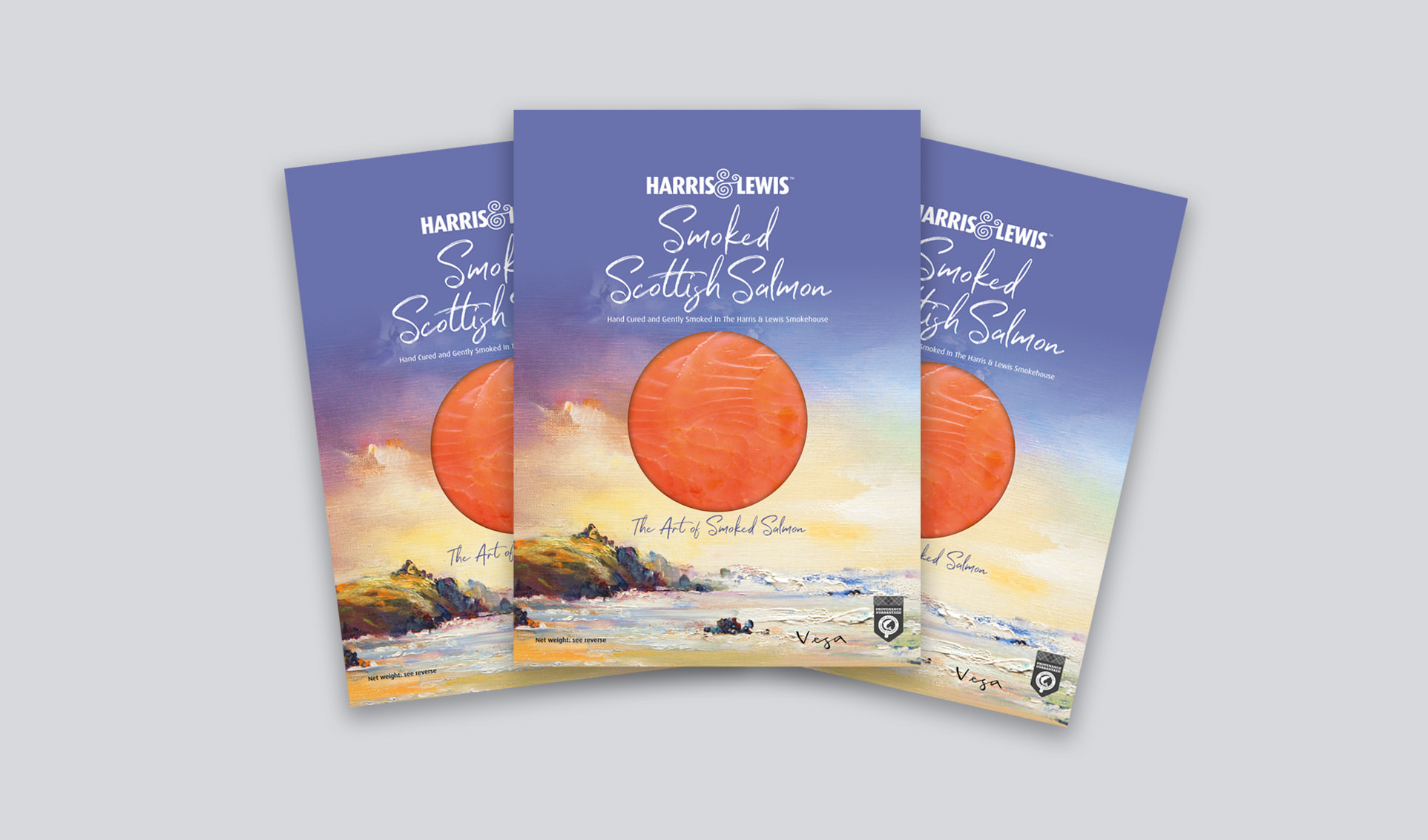 Packaging

Keen to promote the artisan aspect of the product and to showcase local talent, the main image used is an original painting, produced by the eminent Hebridean artist Vega. We elected this particular painting due to the beautiful array of colours and the clear depiction of wild waters.
Harris & Lewis Smoked Salmon is prepared to time honoured traditions, with only the addition of Sea salt and Demerara sugar during the curing process. This artisan approach, married with the artistic inspiration for the packaging, culminated in a perfect description of the product…
'The Art of Smoked Salmon'
Photo shoot

To support the brand launch we curated and lead a photo shoot to capture images of this fantastic product. A photographic brand style was created, focusing on warm and rustic settings and using artisan and heritage elements, such as lighter wood backgrounds and natural textures.
As part of our brief to the chef ahead of the shoot, we advised him to include additional splashes of colour within the garnishes, reflecting the artistic nature of the product.
Get in touch
Feel free to contact us about any project you have in mind or simply arrange a time to come in for a coffee and a chat about how we can help you.