Seafish
Seafood Week
Lawrence Creative were approached to redesign Seafish's consumer facing campaign - Seafood Week - which had been in existence for 4 years.
Seafish Industry Authority's vision is for a seafood industry that is truly thriving, with the aim of doubling consumption levels to boost demand for seafood products.
To achieve its vision Seafish run a number of marketing campaigns aimed at educating consumers on the benefits of consuming more seafood. Seafood Week is one such campaign.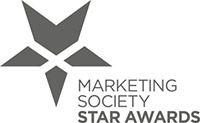 Shortlisted in the Marketing Society Scotland - Star Awards 2019
Integrated Campaign


Output: print/advertising


The task we were given was to produce campaign propositions that would engage with consumers who traditionally are put off or disinterested by Seafood products.
Our solution was to create campaign propositions such as: 'Change the way you 'Sea'food - a play on the words and backed up with strong food/species imagery.
The suggested strapline is a play on the words 'See' and 'Sea', challenging potential stakeholders to look at seafood in new ways.
This is demonstrated visually across all campaign collateral using recognisable seafood shapes e.g. A crab, alongside delicious looking prepared seafood meals helping to communicate and convey the message of high quality of UK seafood and the industry as a whole.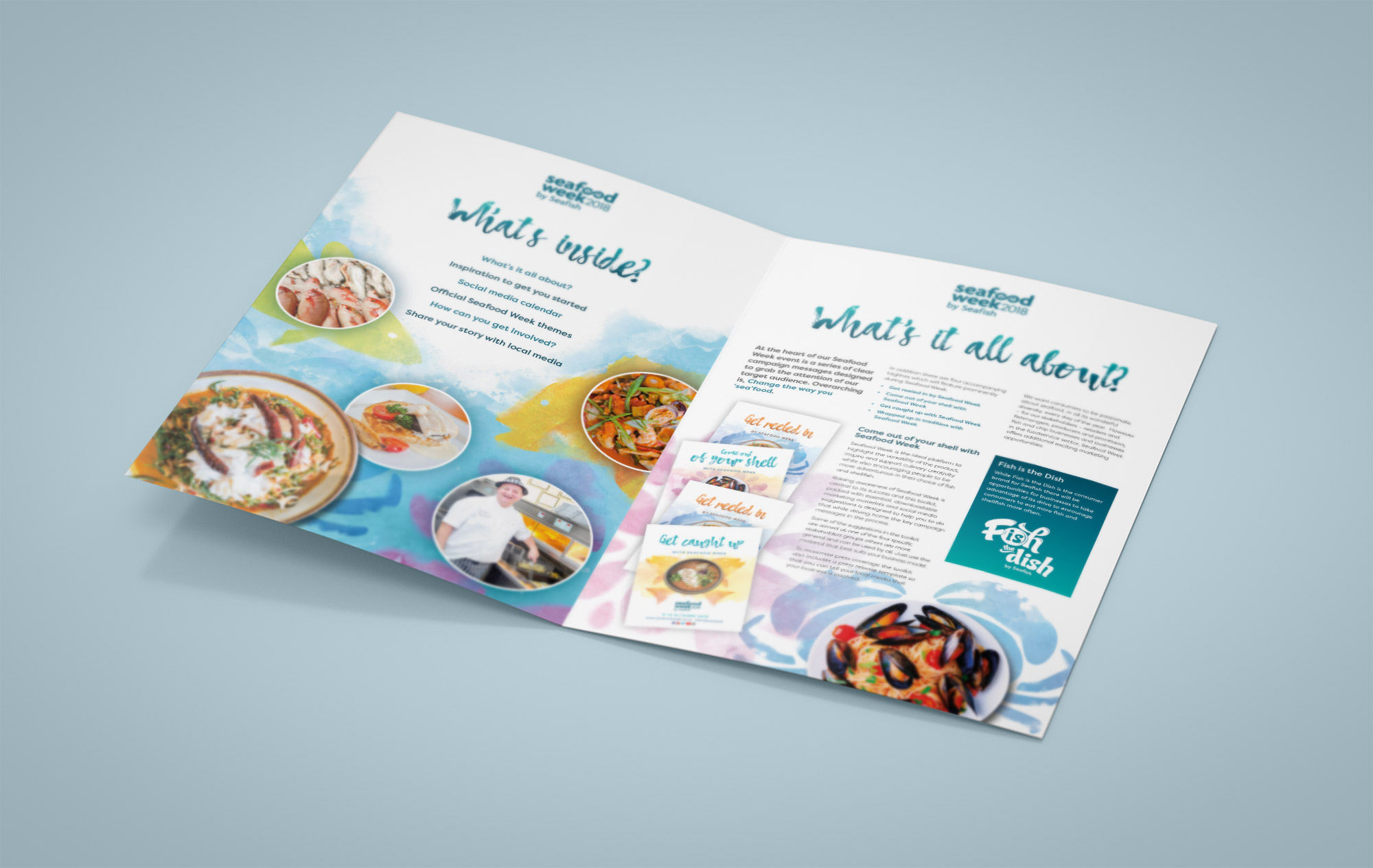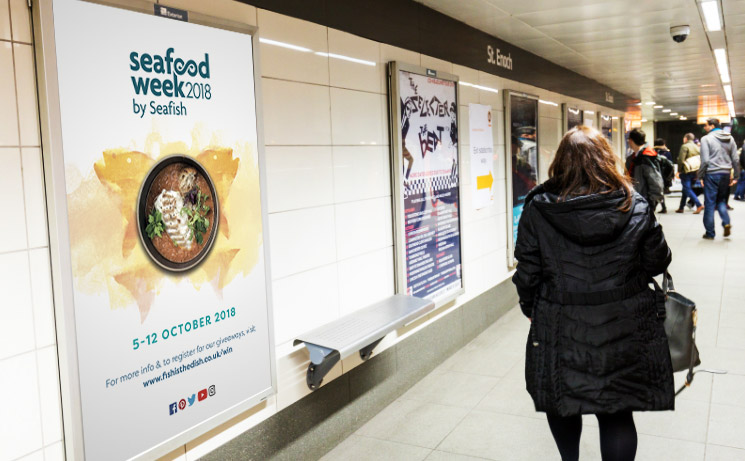 Hand drawn typeface adds a personal touch to the subject matter and suggests a hands-on approach by Seafish and the Seafood industry at large.
The use of bright, bold watercolour effect graphics provide visual cues to water and the sea, interpreted as being friendly, accessible, inspiring and promoting a positive attitude.
Clever use of copy headlines for each execution with a play on words or phrases, have a resonance for Seafish and an obvious connection with the sea.
'Get reeled in' applies not only to the act of reeling in the catch but also to the sense of being drawn into the enjoyment of the dish.

Get in touch
Feel free to contact us about any project you have in mind or simply arrange a time to come in for a coffee and a chat about how we can help you.