Associated Seafoods
The Pride of Scotland
Associated Seafoods Ltd (ASL) are a specialist seafood company with the single aim of sourcing, processing and supplying the finest fish and shellfish products to discerning customers around the world. Its product range includes premium Scottish smoked salmon, Scottish langoustine, and Scottish crab and scallops. Lawrence Creative were tasked with designing a new brand identity for their flagship smoked salmon range "The Pride of Scotland".
Output :

digital / print / branding / packaging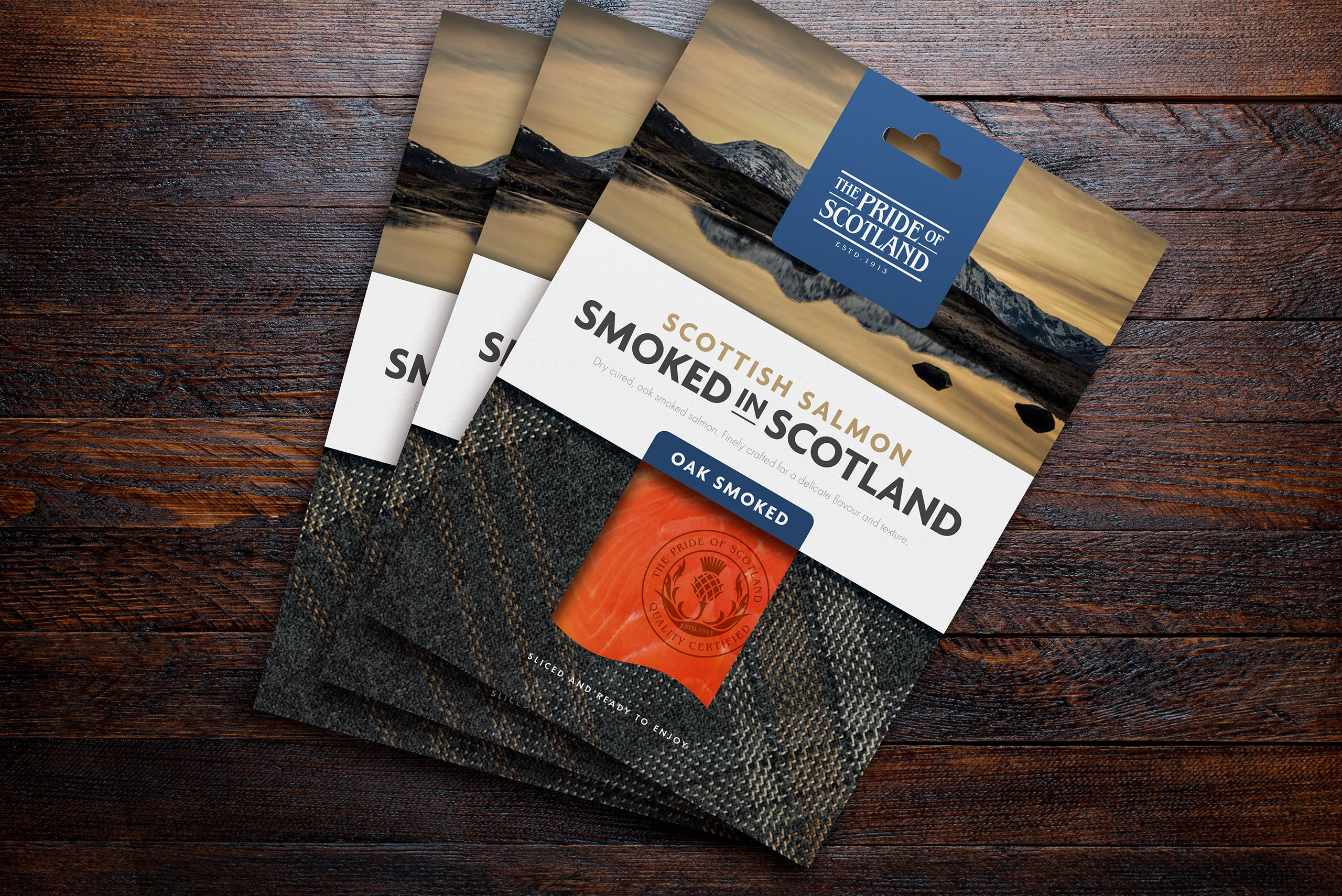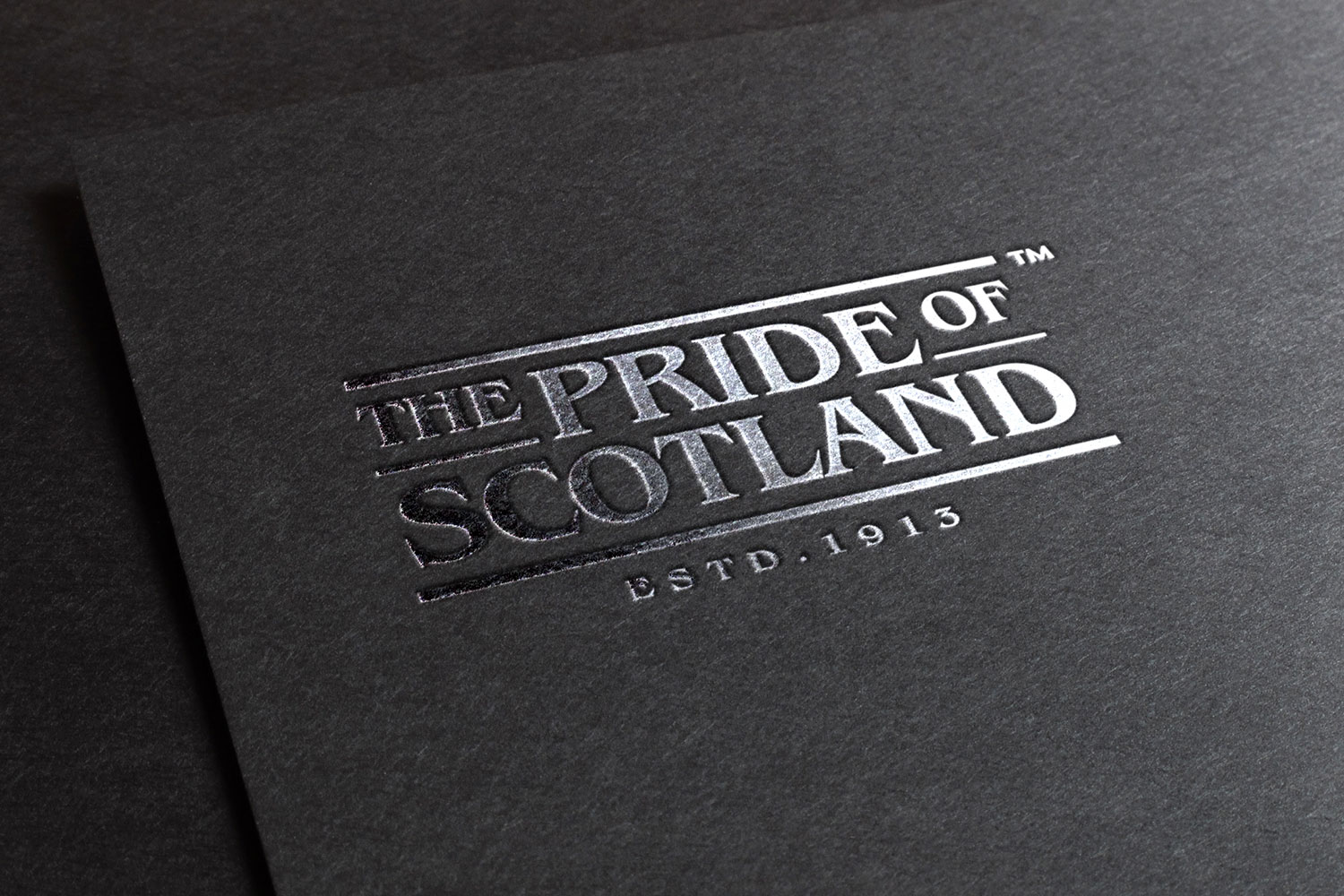 Brand

The Pride of Scotland brand had already achieved good success in the marketplace and we felt it was important to develop the brand by retaining some of this brand equity. This was achieved by using the original typeface which was then developed into an artisan style typographic block reminiscent of vintage food companies, providing a sense of history and tradition. The addition of the established date added to this sense.
Packaging

The packaging developed this sense of history and tradition by utilising strongly recognisable Scottish elements. An image of a Scottish landscape provides a sense of context whilst its warm smokey colour scheme hints at the smoking process, this combined with a subtle tartan pattern reinforces the products Scottish credentials. The typography is simple and bold providing clear understanding of the product, while the main brand is given prominence by being placed in a coloured tab which also develops into a taste identifier mechanism.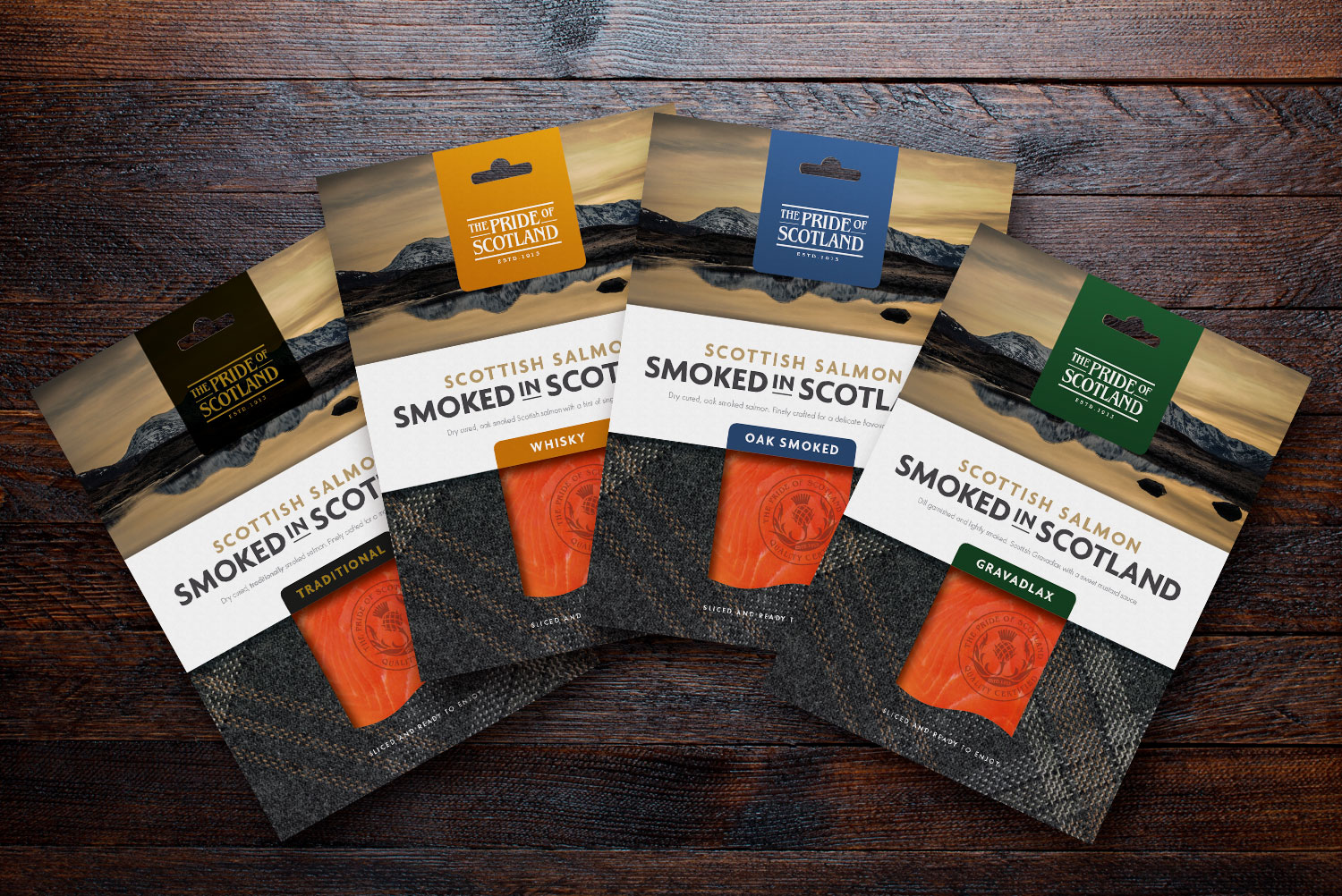 Website

As part of a full suite of marketing material a responsive website was also produced. The site develops the brand style of the packaging onto a digital platform and provides information on the full range of products.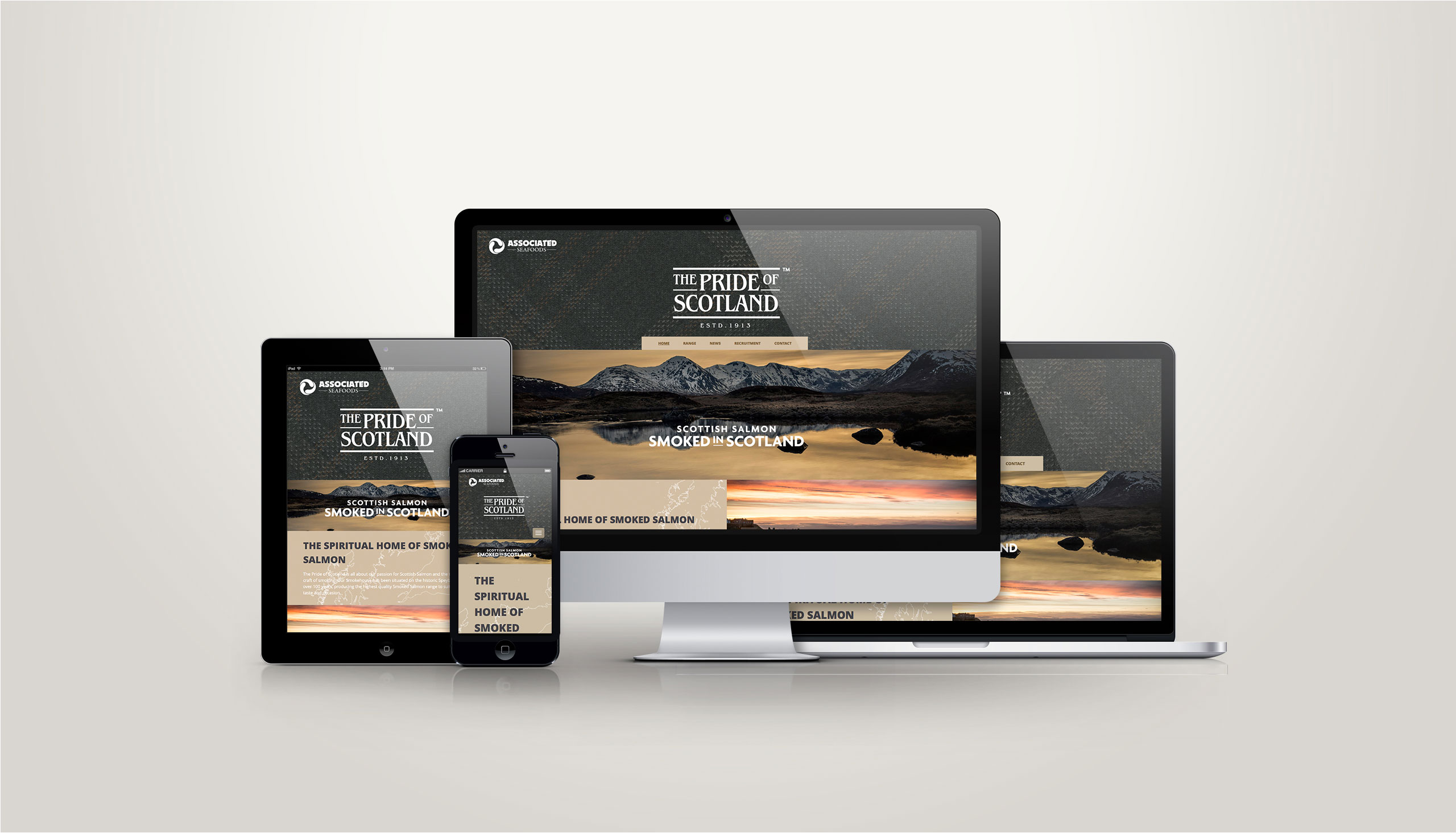 Get in touch
Feel free to contact us about any project you have in mind or simply arrange a time to come in for a coffee and a chat about how we can help you.