J & J Denholm
Seafood Global Expo is the world's largest seafood trade fair. For the 2019 exhibition Denholm Seafoods and Denholm Fishselling required new attention grabbing and thought-provoking graphics to allow them to stand out in a crowded market. Throughout the two stands we highlighted the company's rebrand through back lit company logo headers which assisted in drawing attendees to the stand.

Output :

digital / print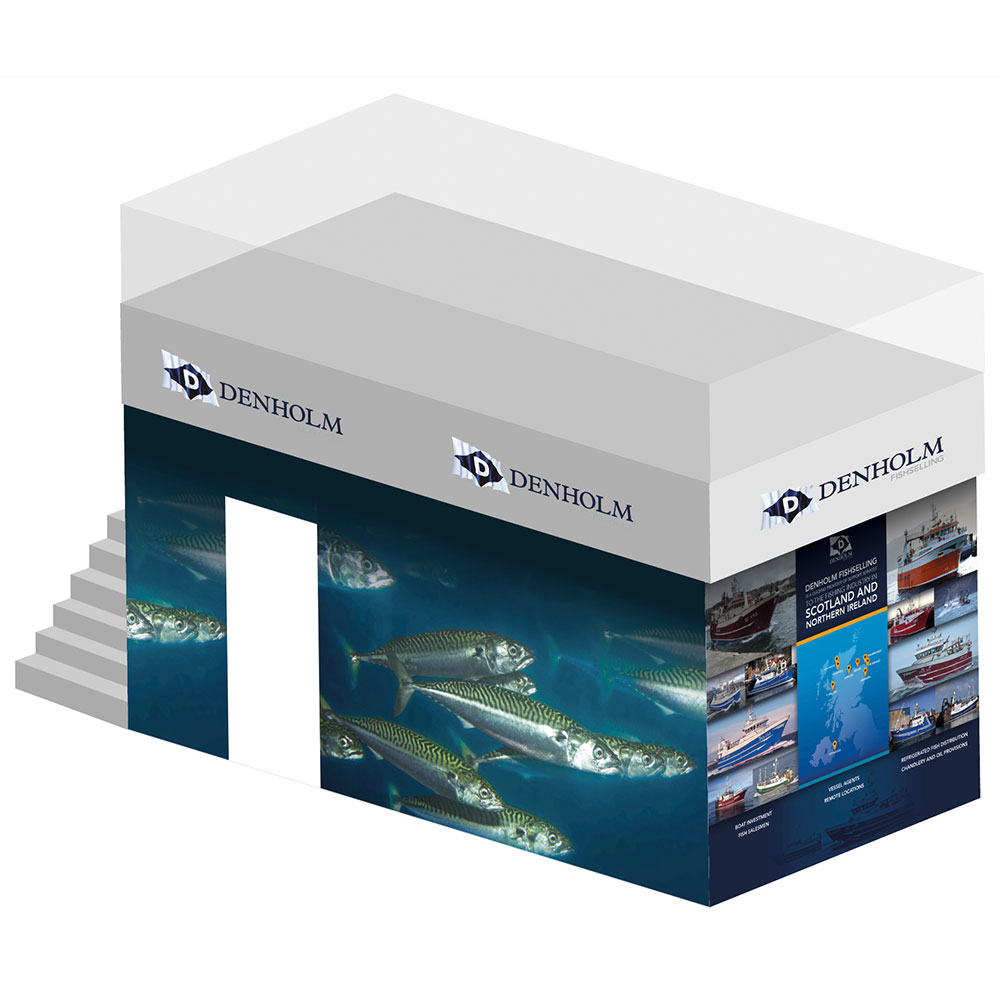 Expo Graphics – Design and Production
Denholm Seafoods main product is Mackerel, as such we created graphics taking homage from an under the Sea image, showing Mackerel in the wild and echoing the great lengths and care Denholm Seafoods go to. This simplistic approach can only be used when a company has complete confidence in the product they supply.
The brief for Denholm Fishselling was somewhat different...
We were tasked with creating graphics which showed the wide variety of services and the many partner boats, which aid in providing these services. To achieve this, we elected for a checkerboard concept to give each partner boat the recognition they deserve.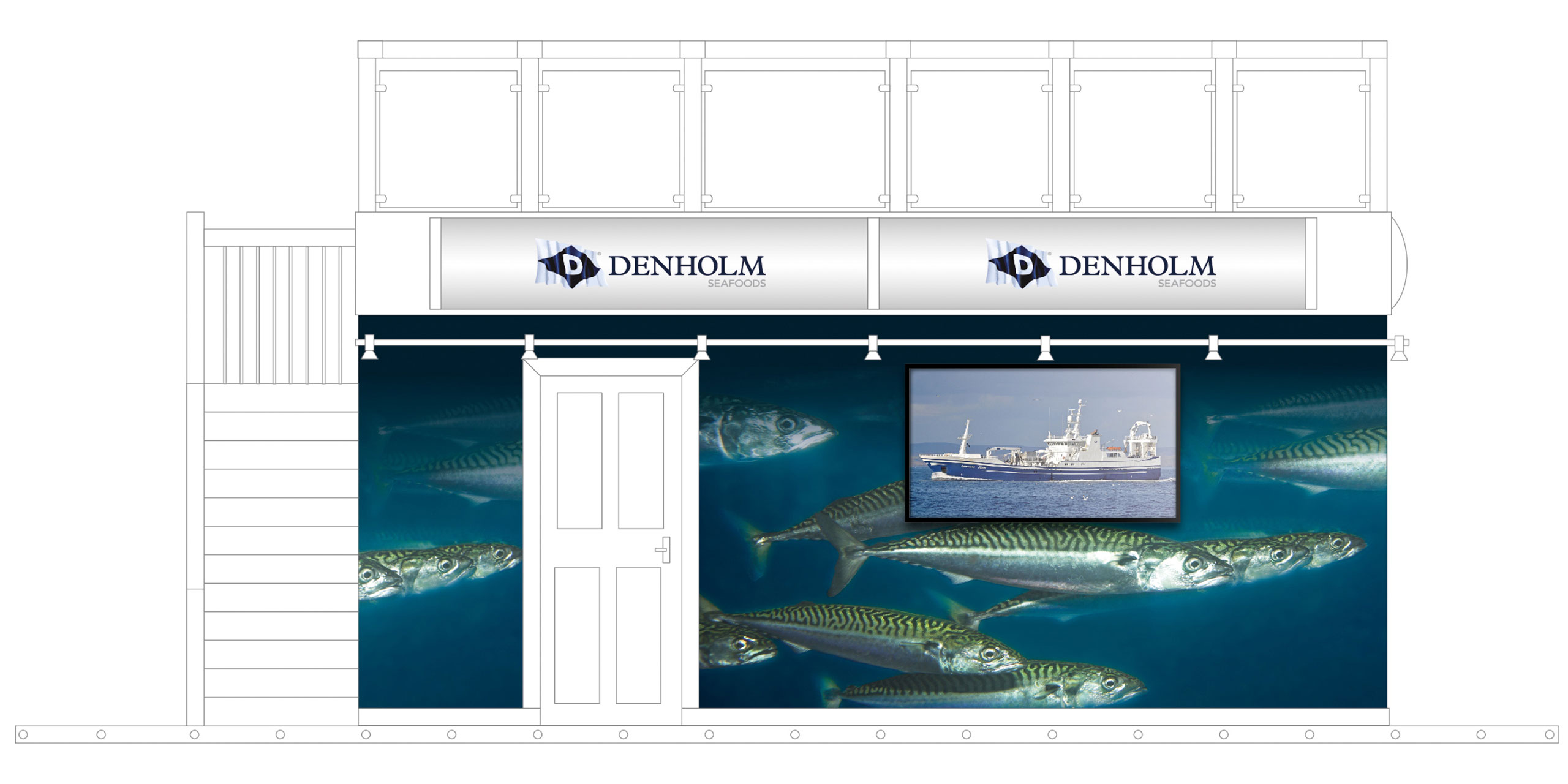 Denholm Seafoods Brochure
To support Denholm Seafoods at the Seafood Global Expo we designed and produced a digital brochure. The brochure functioned as a downloadable pdf and as an interactive flipbook. As an added extra within the flipbook, we created a sign-up facility to capture viewers email addresses, should they wish to join the company's mailing list.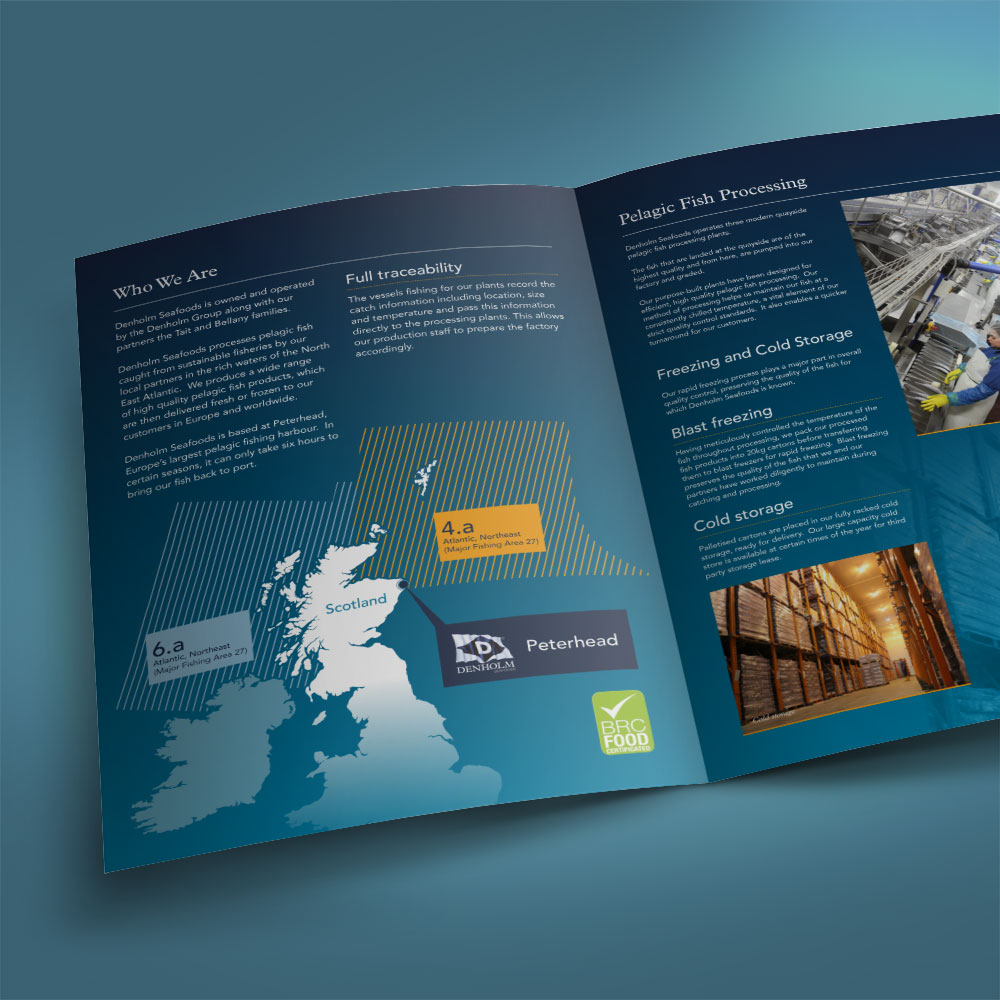 Get in touch
Feel free to contact us about any project you have in mind or simply arrange a time to come in for a coffee and a chat about how we can help you.