Glasgow Life
Good Move
Lawrence Creative successfully pitched and won the Glasgow Life Active Health programme campaign for Glasgow residents. In light of Scotland's enduringly poor health and health inequalities record across a number of health indicators, the Active Health programme is one response to recognise the role that physical activity can make to physical and mental health and wellbeing.
Output : branding/advertising/print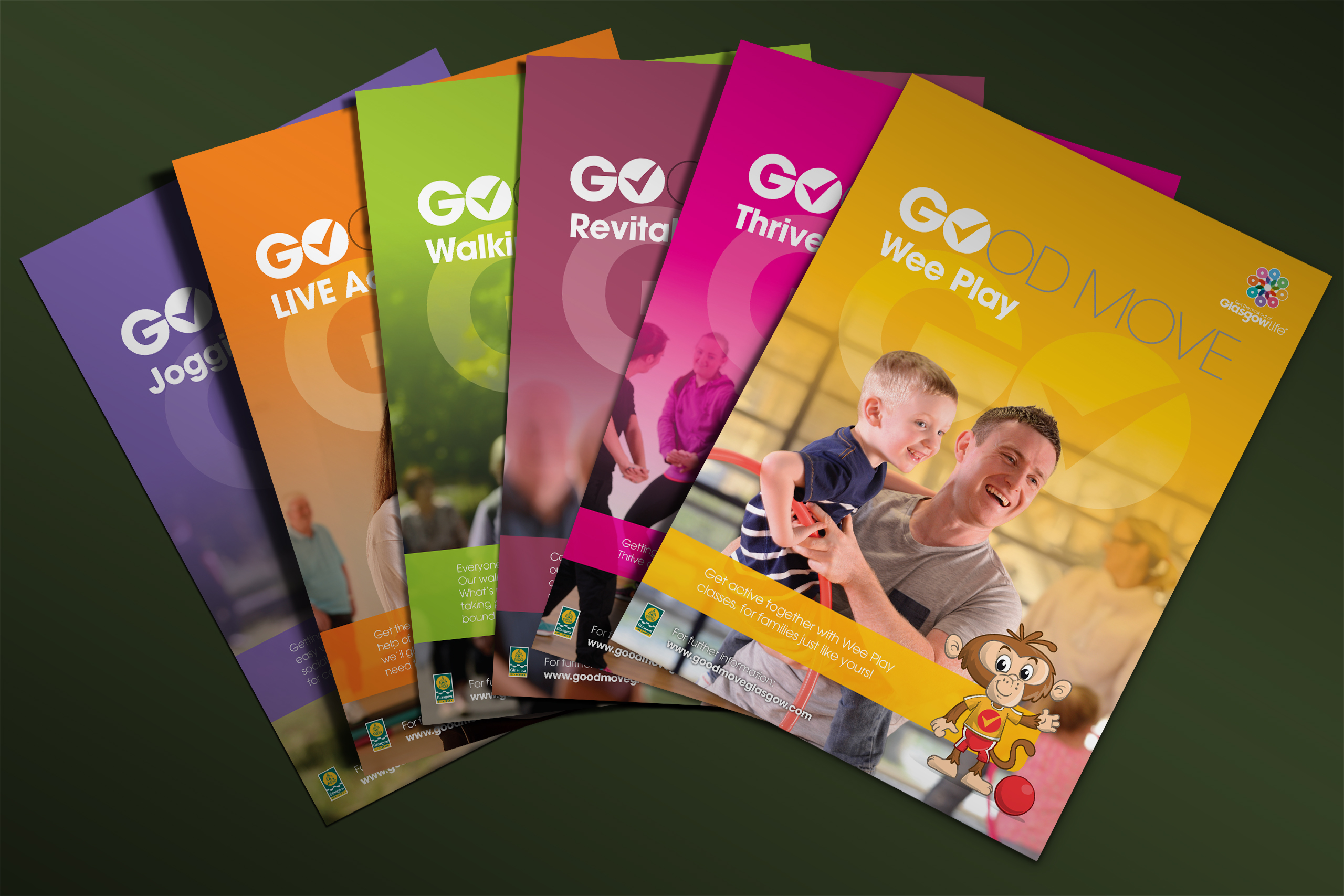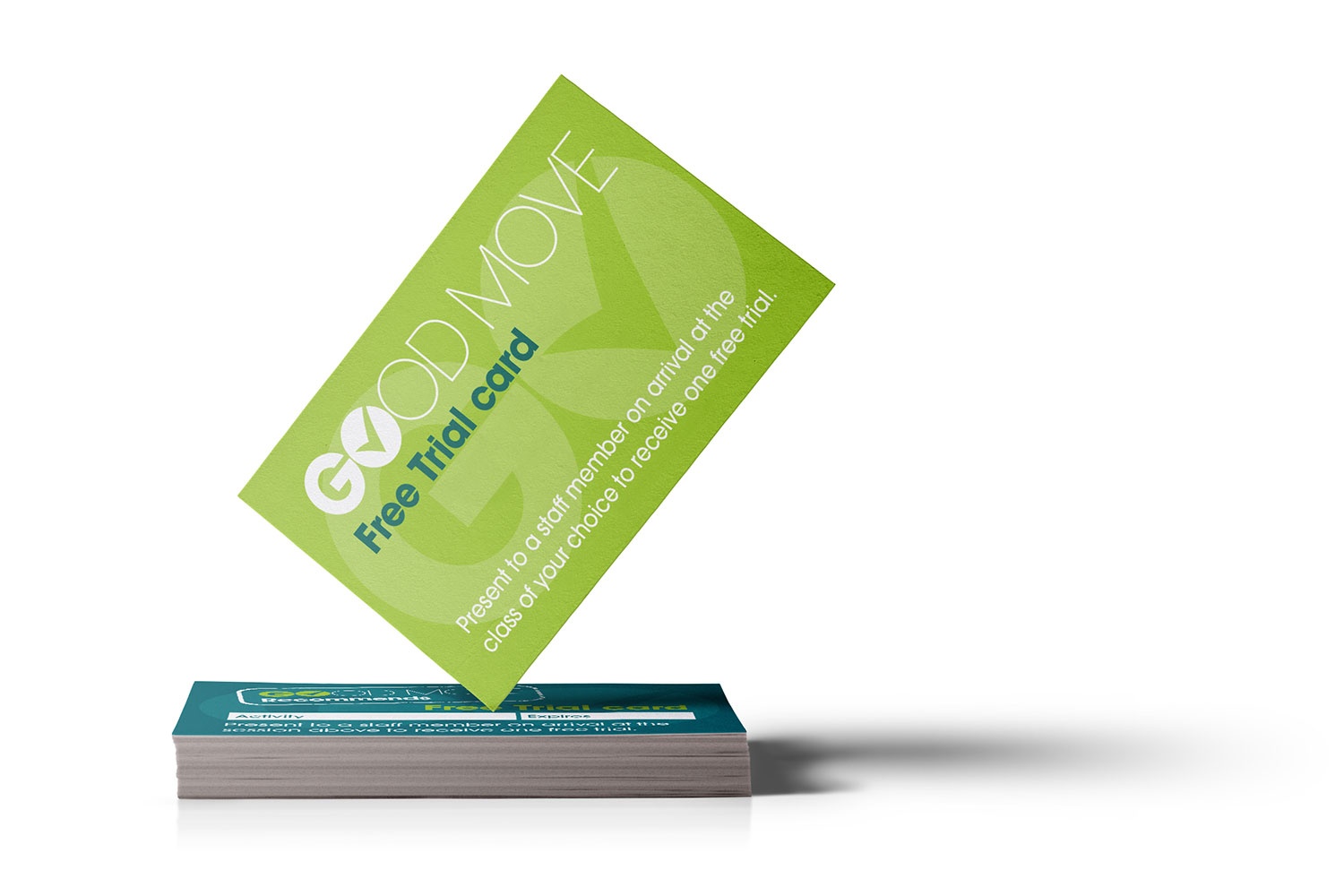 Our innovative solution was firstly to rebrand the campaign as a consumer led approach and developed the campaign theme of "Good Move" as both a call to action and to recognise the current levels of physical activity and participation presently being undertaken by those active in the market. Given the age range and span of audience types, this umbrella branding provided an anchor point to cover all design styles and routes to reach certain audiences, types of activities and levels of participation within the one campaign theme.


We developed all programme activities into 6 main product offerings, each colour coded and featuring testimonials of real people doing real activities in order to encourage niche audience types to participate. For the younger audience grouping, we developed specialist materials for a pre-5 programme designed around the needs of pre-school children (Wee Play) and a 16 plus version for teenagers (Thrive). Our campaign creative for Wee Play included the development of a bespoke mascot illustration, real case studies of kids and their families participating in games activity and a range of interactive quiz and puzzles materials for kids to complete during class activities. This approach ensured a positive uptake of the classes.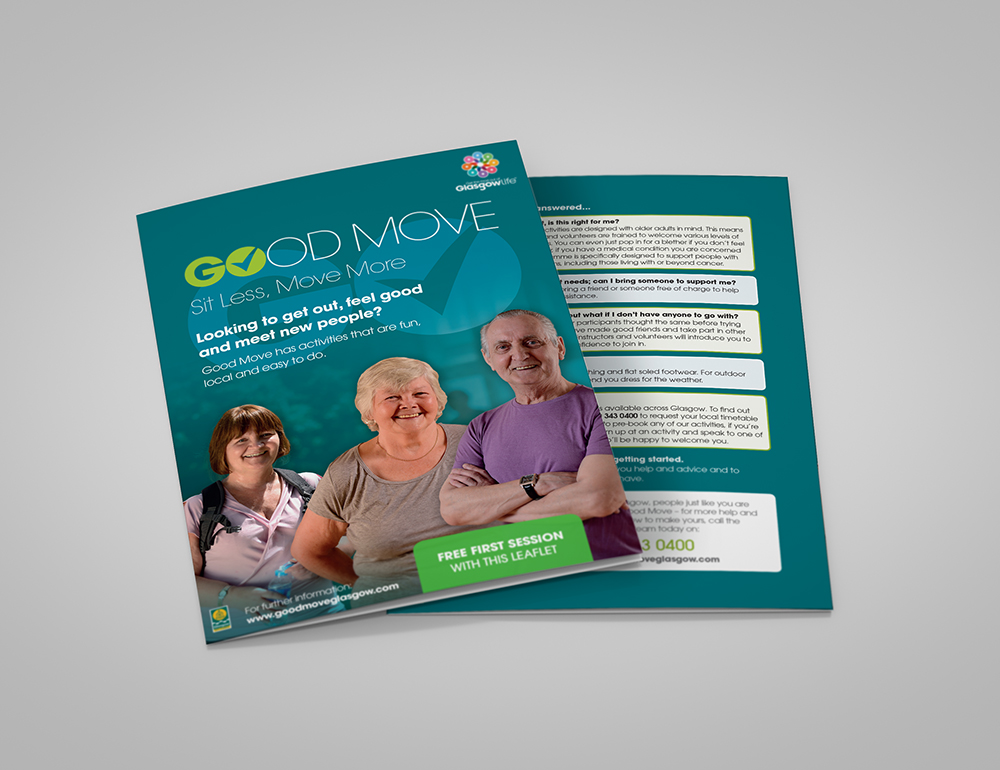 Get in touch
Feel free to contact us about any project you have in mind or simply arrange a time to come in for a coffee and a chat about how we can help you.