Heads of Ayr Farm Park
Website and Leaflets
Lawrence Creative has been working with Heads of Ayr Farm Park developing their marketing collateral for many years now. Recently the website required a fresh new design and increased functionality which in turn required development of other marketing materials.
Output :

digital / print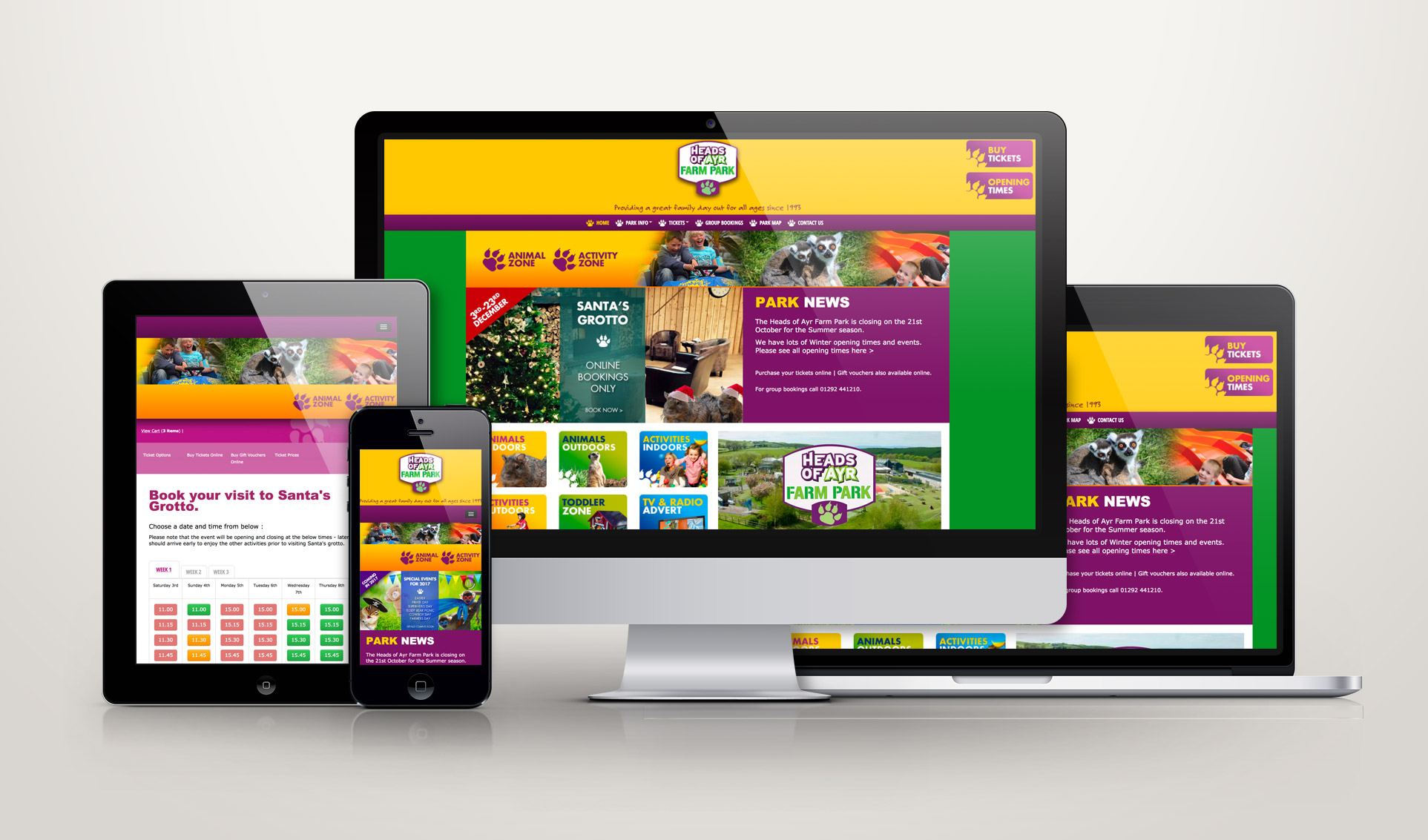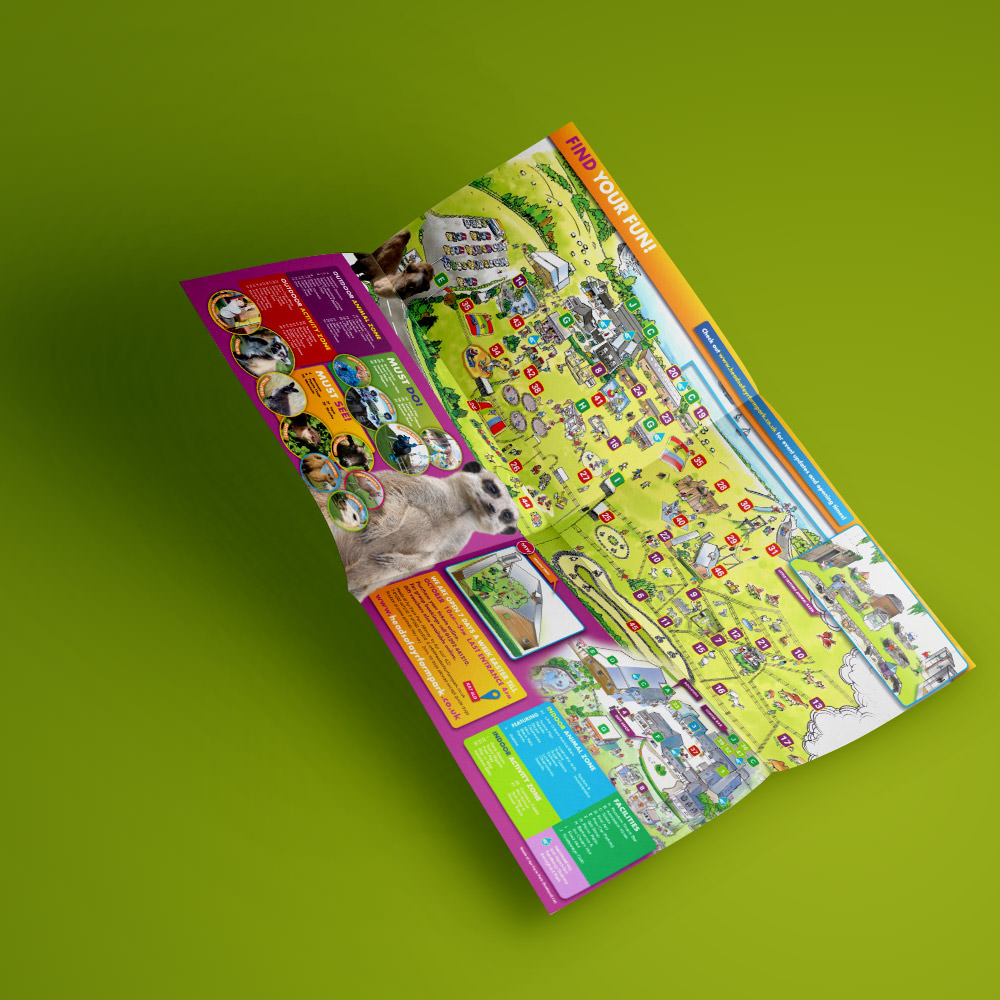 The new look and feel has been developed to appeal to both a young & older audience, yet still retaining a familiarity to the older material thus ensuring brand continuity. The use of bright complimentary colours combined with on-site photography help to provide a sense of the excitement to be found at the park itself.
The website has been created as an e-commerce, CMS site that our client can update easily. Added functionality includes the online ticket booking system, gift vouchers & shop. Features include an educational section called 'Animal of the Month' informing children & teachers about that particular animal and where it originates, their living & eating habits and characteristics. An e-zine template has also been created to allow regular newsletters to be sent out to existing database.
In additional the park guide and advertising templates have been created to compliment the new style.


"We have worked with Lawrence Creative for the last 10 years and built up a strong relationship with the team assigned to deliver consistently high quality work. Recent years have seen our identity evolve with website design & functionality improvements to include e-commerce, an integrated booking system and is now responsive - identifying itself with any size of screen it's being viewed on. In addition to their design service, Lawrence Creative have provided an excellent advice and account management service from Jacquie Baird, delivering all projects on brief, within budget and successfully to meet suppliers' deadlines."
Edna & Craig Rankin
Proprietors, Heads of Ayr
Get in touch
Feel free to contact us about any project you have in mind or simply arrange a time to come in for a coffee and a chat about how we can help you.