Loch Fyne Oysters
Home Delivery brochure
Loch Fyne Oysters are producers of award winning Scottish seafood from the sea lochs on the west coast of Scotland. The company offer a home delivery service and send out a brochure to new and existing clients every year. Lawrence Creative were tasked with producing this brochure with the aim of increasing marketplace awareness of Loch Fyne Oysters products.
Output: print/digital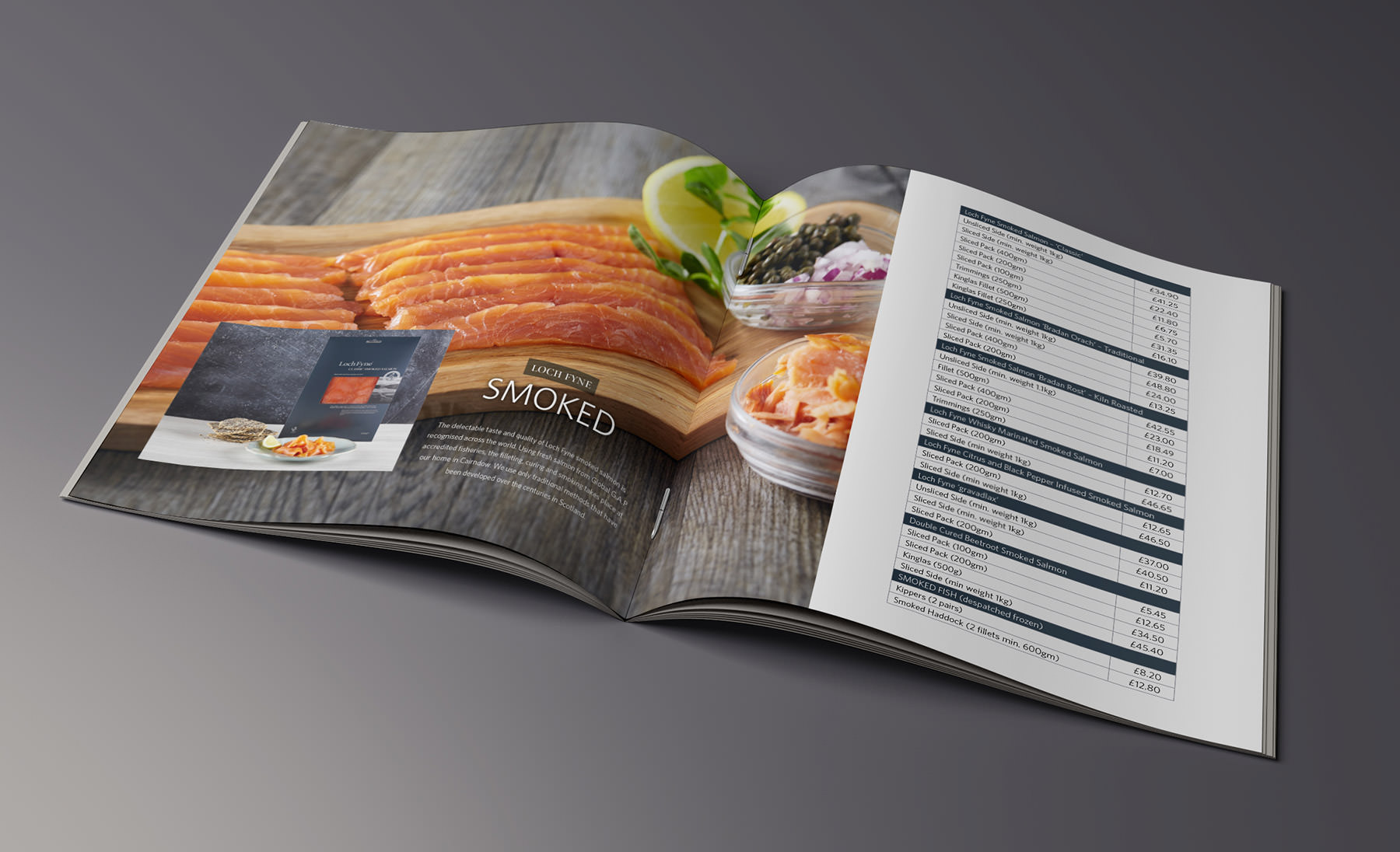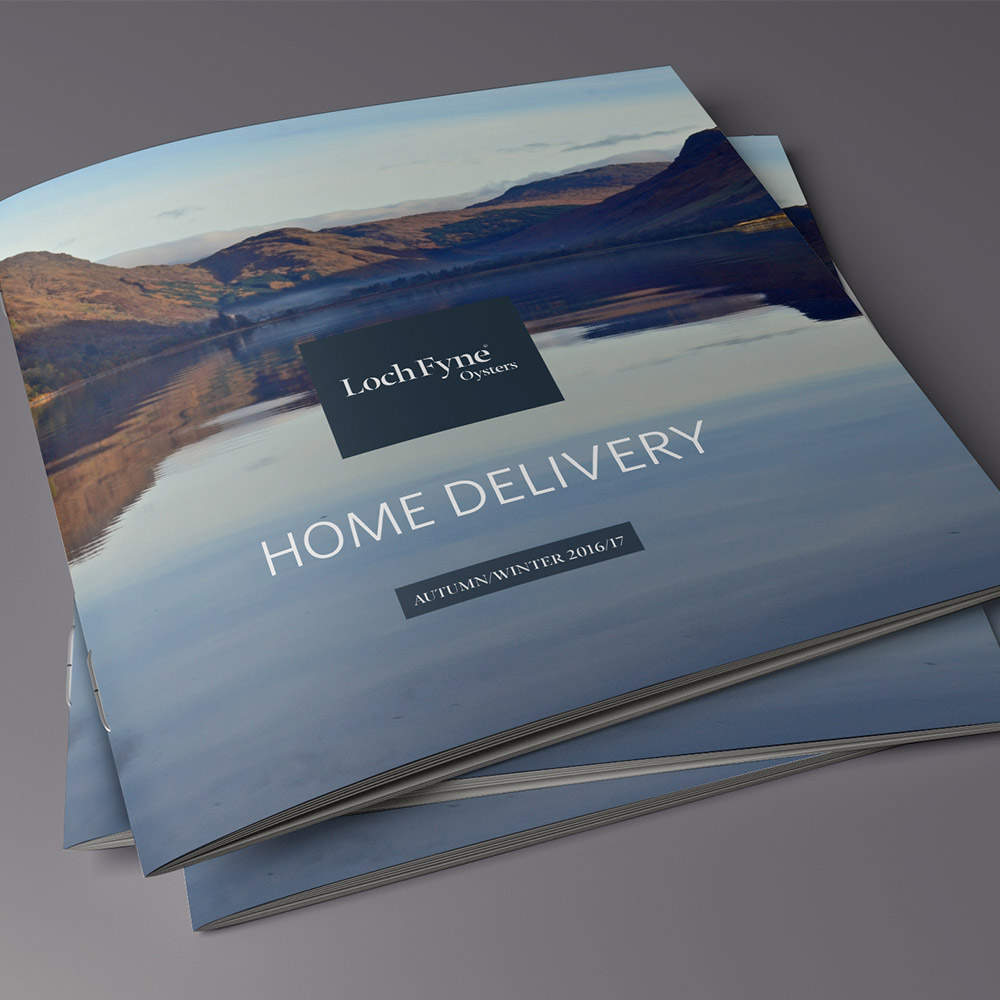 A square format hints at the unique appeal of the product while producing an elegant shape especially when seen as a double page spread. The layout of the pages has been designed to showcase the product, 'hero' images dominate the page while supplementary images and copy add structure and balance to the page. The brochure kindles the end user's desire for beautiful high quality Scottish seafood and allows easy access to make that a reality.
Get in touch
Feel free to contact us about any project you have in mind or simply arrange a time to come in for a coffee and a chat about how we can help you.