The Scottish Parliament
Your Voice

The Scottish Parliament has engagement as a core theme of its strategic priorities and seeks to broaden its reach to difficult or hard to reach audiences through its activities. A particular resource was seeking to engage young people to engage with the Parliament and to inform them of the many ways in which "your voice" can be heard within the Scottish Parliament. Presently this information is communicated using a number of printed materials and within the SP website pages.
Output : digital
A more proactive and engaging product offering was required to reach this particular segment of its core audiences. Lawrence Creative designed and developed a solution in HTML5 that brought the passive leaflet information into a more dynamic and convenient resource that users could understand at a glance on the different options available to get involved in important matters.
A new resource entitled "Your Voice" was created with a new style and accordion navigation screens in bright colours developed. This had the added feature of displaying important information within the navigation structure and keeping the user on the same screen thereby reducing the need to scroll and providing a better user experience.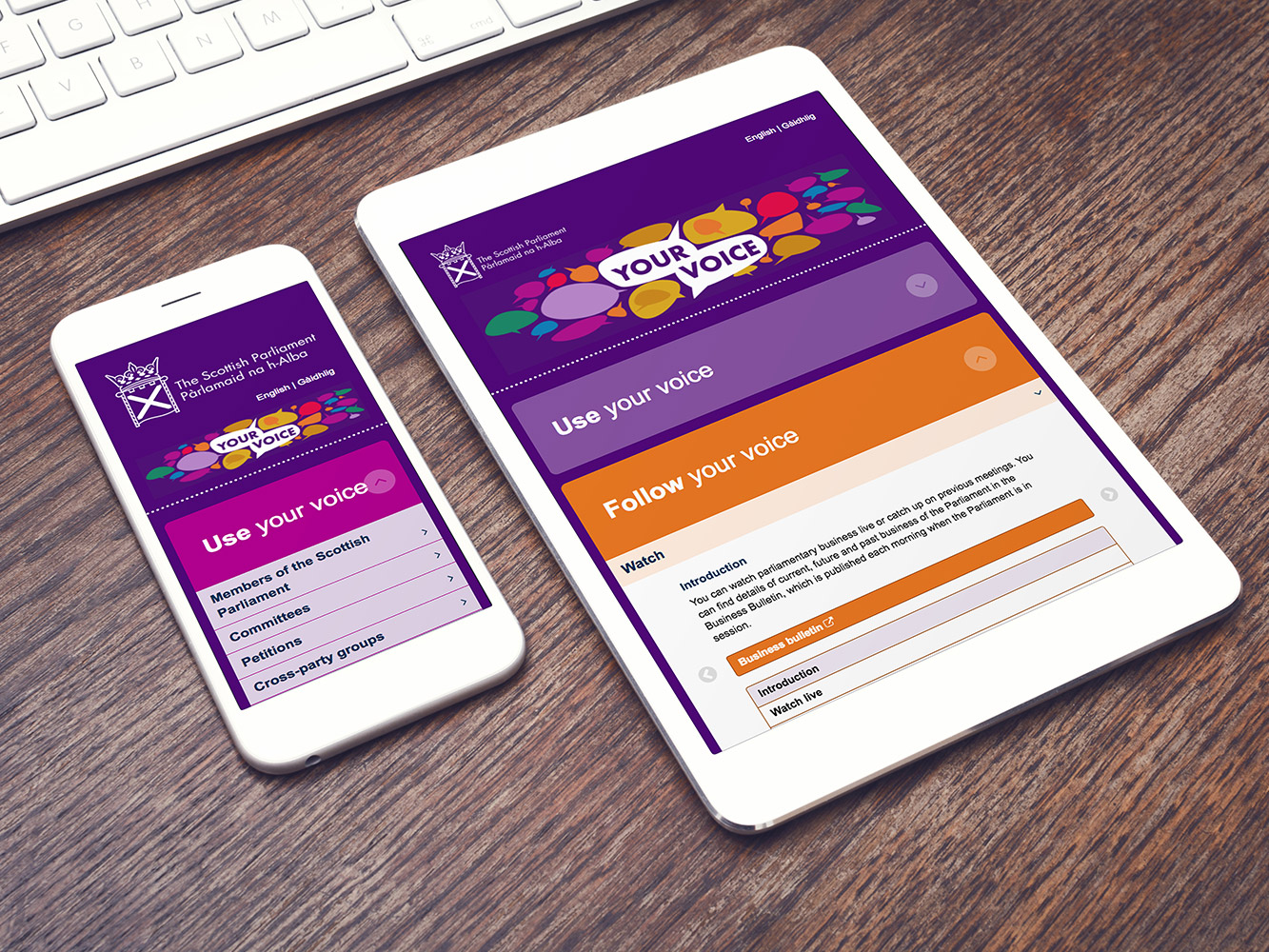 Get in touch
Feel free to contact us about any project you have in mind or simply arrange a time to come in for a coffee and a chat about how we can help you.